DIVE INTO THE ARCHIVES!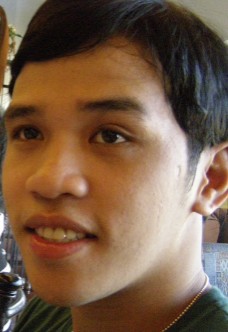 I post here far too seldom, but I had planned a happy, funny post for today.
This isn't that post.
I just heard that Alwyn, our head of Kalye Ferdinand—our street child outreach program—died last night. Alwyn wasn't just the head of Kalye Ferdinand—he was Kalye Ferdinand, through and through. And Kalye Ferdinand was him.
You may remember a previous post about Alwyn, when he first celebrated his birthday by throwing a party at Jollibee for children living on the streets.
Nothing made him happier than making street children happy. His whole life he had been poor, scraping by and trying to survive, so his heart was with the poor. Street children weren't looked down upon by him, he didn't serve up morality lessons or lecture them. They weren't his subjects. They were his equals. And they loved him like nobody else. When Alwyn walked down the street, crowds of children would flock to him like he was a pop sensation. They idolized him.
Yesterday, I got an email from Alwyn, and in the deluge of messages that fill my inbox, I deemed it least important and didn't reply to it in time. Sometime late last night, he was stabbed on the street in an apparent hold up.
God, I should have sent that email.
I can't state how greatly I miss Alwyn. And I know he's equally missed by every life he's touched. All further progress by Kalye Ferdinand will be dedicated to the memory and honor of Alwyn V. Cortez.