DIVE INTO THE ARCHIVES!
This post is part of a series of posts on artists, designers and illustrators making their way in the Philippines.
---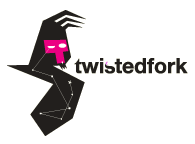 Dan Matutina is a force to be reckoned with. He's become known, not just in the Philippines, but around the world, for his designs and illustrations using simple lines, shapes and textures. He's the founder of Plus63.net, a design blog focused on Filipino designs, and also Plus63.com, a showcase of the sights and sounds of the Philippines. He's the creative head and co-founder of Idea!s, a social enterprise design & communications agency that helps bring great design to nonprofits and NGOs. If that's not enough, he's also a lecturer at the University of the Philippines College of Fine Arts.
He's worked with Popular Mechanics, Wired (Italy), CondeNast, The Few Gallery, AllDayBuffet, BBDO, DDB, Rogue Magazine, McDonald's, the Coca-Cola Foundation, SEAir, FormFiftyFive and more. We're lucky to have gotten the chance to interview him today, and even luckier to have him on our advisory board.
Our own Daiox Del Fierro asked him some questions (after the jump).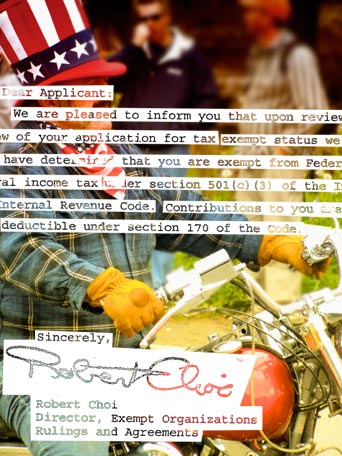 We're happy to say we're finally a licensed 501(c)(3) nonprofit organization. Actually, that's an understatement. We're ecstatic.
Ten months ago, we sent in our application to become a nonprofit in the United States. We waited. In December of last year, we were finally able to get ahold of someone inside the Internal Revenue Service who knew about our case, but unfortunately it sounded as if they hadn't even started going through our application yet.
We didn't know what to do. We wanted to start fundraising as soon as possible, but would we be able to do that without our coveted 501(c)(3)? We didn't know. We decided to plow ahead with a Kickstarter campaign without waiting for the government to approve our nonprofit application. But we were nervous about marketing our fundraiser. Would people expect us to already have our 501(c)(3)? Probably. We didn't market the fundraiser as much as we should have, and with our high goal of $50,000, and low word of mouth, we didn't reach our goal and received nothing.
A few days ago, though, a letter from the IRS arrived. We opened it with a mix of anticipation and trepidation, figuring the government probably had a few more hoops they wanted us to jump through. But to our surprise, the letter opened up with what you see up there: "We are pleased to inform you…" Terrific!
Several months ago, we applied for a nonprofit PayPal account to accept donations. Of course, not having a 501(c)(3) yet, a hold was put on the account. Yesterday, that hold was released and we're now happily accepting donations via PayPal. You don't need a PayPal account—they'll accept all the major credit cards.
We also added a new goalometer over in the sidebar. That'll keep track of how much money we receive, so if you want to see that needle raise, send in a contribution! (Note the needle's slight bounce. I'm updating the graphic by hand every time it needs it, so that bounce gives me a little leeway to not update it for every single donation. So, if you want to see it move up, larger contributions will speed up the process.)
Anyone who donates at least $250 will get their name on one of the walls of our finished building, in beautiful three-dimensional letters. The larger the donation, the larger your name.
Thanks for your patience and generous support. The letters, emails, facebook messages, and twitter DMs all make my day.