This post is part of a series of posts on artists, designers and illustrators making their way in the Philippines.
---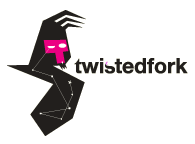 Dan Matutina is a force to be reckoned with. He's become known, not just in the Philippines, but around the world, for his designs and illustrations using simple lines, shapes and textures. He's the founder of Plus63.net, a design blog focused on Filipino designs, and also Plus63.com, a showcase of the sights and sounds of the Philippines. He's the creative head and co-founder of Idea!s, a social enterprise design & communications agency that helps bring great design to nonprofits and NGOs. If that's not enough, he's also a lecturer at the University of the Philippines College of Fine Arts.
He's worked with Popular Mechanics, Wired (Italy), CondeNast, The Few Gallery, AllDayBuffet, BBDO, DDB, Rogue Magazine, McDonald's, the Coca-Cola Foundation, SEAir, FormFiftyFive and more. We're lucky to have gotten the chance to interview him today, and even luckier to have him on our advisory board.
Our own Daiox Del Fierro asked him some questions (after the jump).
How did you come up with the name Twisted Fork?
It comes from the bent (twisted) fork bracelet I always wear.
How did you get interested in design and decide that was a career path you wanted to follow?
Hmmm… I've been doodling since I was a kid; I've always wanted to draw stuff, but I didn't know you could make a career out of it. In high school, I was more into science than art. I had no plans in taking Fine Arts until the last day of my college application submission. I didn't even know that there was such a course. It was all thanks to a local entertainment magazine that I found out about Fine Arts.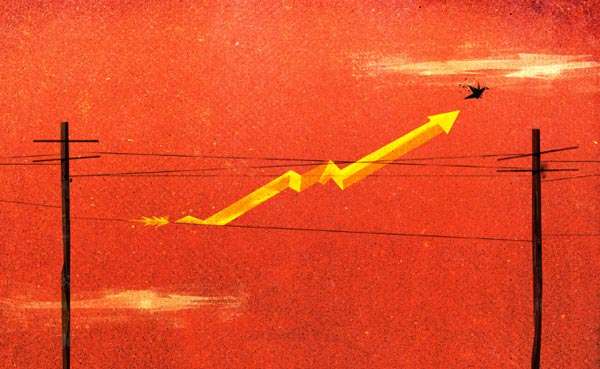 An illustration for Rogue Magazine's "Why You Deserve a Universal Refund" article.
What do you think of the state of design in the Philippines?
The current state of design here is vibrant. A lot of design studios are opening, new talents are coming out, there are design events and conferences. The design and creative community here in the Philippines has a friendly and competitive atmosphere. It's really inspiring.
Are there any changes you'd like to see?
I want to see more designers/illustrators/creatives involved in social causes.
Your works are simultaneously childlike and dark. What's the inspiration behind them?
I never really intended them to be dark or childlike, I just want to illustrate cute, quirky characters and tell stories. In my illustrations, I try to mix simple lines, shapes and textures to tell an idea or story. For my illustrations, I get a lot of inspiration from Filipino folklore, handicrafts and festivals. The Filipino aesthetic is maximalist by nature, so I try to balance it out by getting inspiration from minimalist designers. I use a lot of textures to make my illustrations look organic albeit the use of basic, industrial-looking shapes. I try to mix contradictions in my illustrations, and it seems to work. Haha.
This piece is based on one of our local deities called The Bakunawa. It's a serpent/dragon that eats up the moon at night time. Our ancestors believed that the Bakunawa is the cause of eclipses. To scare the Bakunawa into spitting out the moon back into the skies, ancient Filipinos would make noises with pans and pots.
Your work is primarily digital. What techniques do you employ to make your pieces stand out?
Most of my recent works are digital, yeah, but I add a lot of raw and handmade elements, like paint splatters, paper textures, and others. I try to experiment with color, line, and shape to make my works stand out more.
Some of your work is political and highly opinionated. Has that ever cost you a job, or caused any other problems for you?
I'm usually opinionated when it comes to political and social issues—to my knowledge, it's never cost me a job or caused me any problems.
What's a day in the life of Dan Matutina like?
I usually wake up early. Before going to the studio, I'll drop by a coffee shop to get coffee, hang out a bit, read news, blogs, and mangas. Afterwards, I walk to the studio and start working on stuff. The whole day is spent doing work, surfing the net, playing games, doing sketches and chatting with people online. When I need to think of ideas, I go out of the office with my idea book and work in a nice quiet place. Every Tuesday and Thursday I lecture at UP College of Fine Arts.
An editorial made for High Profile magazine. The article was about the recent elections, and the peaceful and democratic handing of power. The Philippine flag was used as an island in celebration, with the sun and stars representing fireworks. It also doubles as a flare, aiming to ask other countries to take notice.
Aside from friends in the graphic art scene, what artists do you look up to for inspiration?
What's the concept behind Idea!s Creatives?
At Idea!s, we try to make a difference through design. Idea!s is a social enterprise, specializing in social design and communications, offering our services in order to enhance the impact and outreach of social development organizations. We want to communicate to the world the great stuff cause-driven organizations are doing, and encourage society to get involved in the actions, both big and small.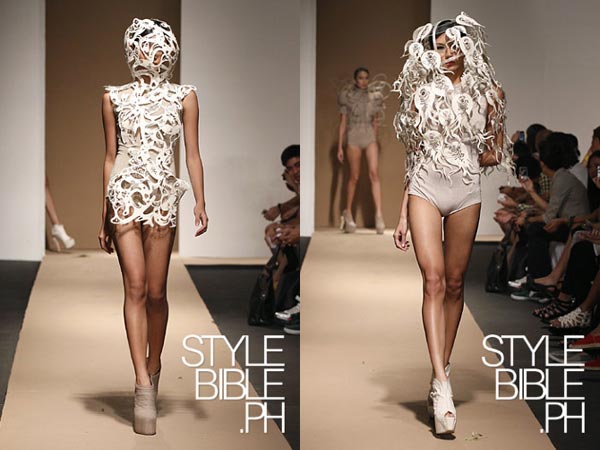 Dan created this pattern for Leeroy New's collaboration with Kermit Tesoro at Philippine Fashion Week.
I love Plus63.com—a big fan of some of the music there. Do you have any other projects coming up this year?
I have quite a number of projects (both work and personal) in line for the year. There's an animation I'm working on, a social design event, web projects, exhibits, some experimental prints among others. I love keeping myself busy. Haha.
How often do you travel? I recently watched Stefan Sagmeister talking about the power of time off, in which he espouses the value of taking a year-long sabbatical every seven years. Does traveling help your creative process?
I travel from time to time; it's a good opportunity to reboot yourself. In a recent vacation, I was able to experiment with my illustration style. I think I need another long vacation to work on a few stuff. Haha. I really enjoyed Basel, Switzerland. The works I saw in the contemporary galleries and shops were really inspiring. When I was there, I never saw any badly designed signs. I also had fun in Paris. It's a beautiful city. Lots of cafes and bookshops; lots of things to buy, too.
A close-up detail of The Boy Who Carried the Big Bad Wolf.
Where would you like to visit next?
I'd love to visit Stockholm and Tokyo soon.
You're on the advisory board of Ferdinand Center for the Creative. Why do you think Ferdinand is an important cause to support?
Teaching kids, who can't afford quality education, art and design will give them more career options afterwards. Creativity is for everyone, and I'm glad Ferdinand is doing this. Aside from being part of the advisory board, I'm pretty much game to teach at the school when it opens.
Do you have any words of wisdom for the upcoming talents who'd like to choose graphic arts as a career?
Take risks! Take risks with your design and career decisions. Don't be afraid to share your works with others, collaborate with them. Especially now that everybody can easily be connected through the net, use it to your advantage. Be open to criticism because you can only improve from them. And more importantly, have fun. Yey!
You can download this desktop wallpaper from Kitsune Noir's Desktop Wallpaper Project.
---
Add a Comment