DIVE INTO THE ARCHIVES!
20
Dec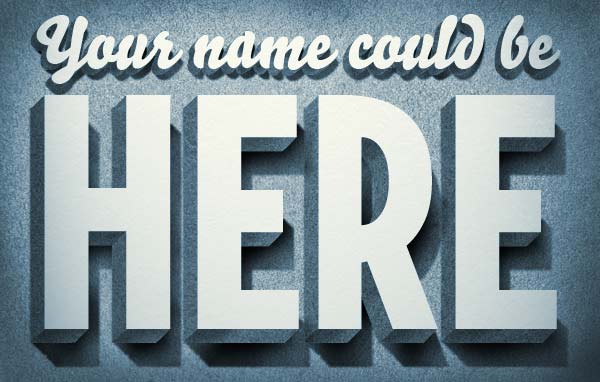 Happy Holidays! Starting today, until the end of January, we're running a very special deal. If you donate $100 or more, you'll get your name (or someone's name of your choosing) on a wall of our finished building in 3D letters for everyone to see! That's a savings of $150, but it's for a limited time only. This is the perfect gift for the person in your life who has everything, or if you're that person, it's the perfect last-minute gift recommendation to ask for from family and friends.
If you're like 99% of our supporters, you (a) realize the importance of what we're doing, and (b) haven't donated yet. Well, now's the perfect time. You might think, this project is great, but enough other people will support it that it'll launch without my help. But that's what the others are thinking as well, and I'm here to tell you, without your help, it's not possible. So please, donate today and you'll help countless creative Filipinos achieve their dreams, get jobs, and escape poverty. You'll also be helping homeless children living on the street get an education and a good meal. We can't do it without your help.
---
Ferdinand Center for the Creative is a 501(c)(3) nonprofit and is tax-deductible in the United States.
---