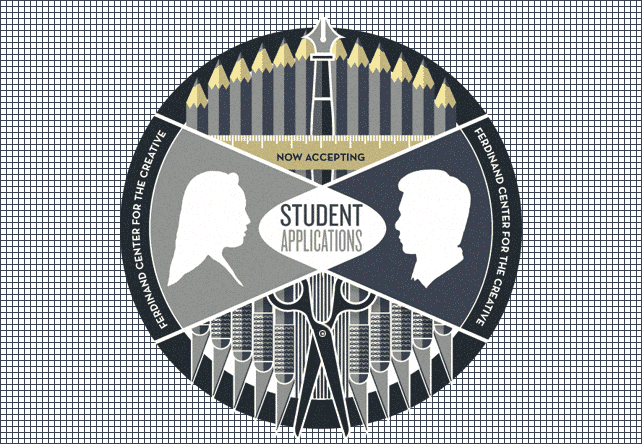 ---
When I was in the third grade in Alaska, I wanted to be a world famous cruise ship designer by day, and a taxi driver by night. I would lie in my bunk bed drawing elaborate floor plans for imaginary cruise ships. Cruise ships with three-story libraries in them. Cruise ships with large chimney standpipes à la Titanic, and cruise ships with large riverboat paddle wheels on the back. On nights I was feeling extra ambitious, I'd craft up a Frankenship with both chimney standpipes and paddle wheels, practicality be damned.
And I thought that by now, surely, taxi cabs would be able to fly.
But here I am, turning 29 this month, a graphic designer by trade. I no longer live in Alaska; I now call the Philippines my home. So what happened?
In cruise ship parlance, it's called…

COURSE CORRECTION

When I was twelve, my parents changed my life. For Christmas that year, they bought me my first computer. A Mac! This was a really big deal. My family had been going through a severe rough patch, both emotionally and financially. My brother had died a couple years earlier, and we had incurred lots of debt. We'd wake up in the mornings to garbage bags full of used clothes on our doorsteps left by generous neighbors. One Christmas, charitable strangers showed up to our house with bags of presents. My parents did a great job of shielding me from the knowledge we were poor, but I still knew they must have made large sacrifices and spent everything they had on that Mac.
Not long after getting the Mac, I started designing web sites. First for my middle school, then for some local small businesses. I quickly realized I could start making money at this, so with my parents' help, I got a small business license and set up shop.
TEN YEARS LATER

Ten years later, I was still running a small design shop (although it had evolved from its web design roots into a more full fledged identity design shop), when I came across one of the most stunning portraits I'd ever seen on Flickr. The photographer—Ralph, from the Philippines— had an incredible knack for capturing the soul of his subjects. When I saw that he wasn't a Flickr Pro member and was nearing his 200-photo limit, I quickly gifted him a Pro membership and introduced myself. We became long distance friends.
I was getting bored with doing client projects day-in and day-out and wanted to start a project of my own that I could be proud of. I talked to Ralph about possibly collaborating on a documentary film project about the plight of the Filipino family. He was on board.
Some people wonder why we mention the sex industry in some of our marketing. The documentary was the reason why. Some of the youth who were to star in the documentary worked in the sex industry. They were friendly, loving people, and they accepted me into their homes as if I were just another member of their tight-knit families. Far from being "sluts," they were good people with high morals, caught in a terrible situation.
THE BIRTH OF FERDINAND

A couple of them were also brilliant artists. Knowing I was a designer, they'd talk to me about art and design matters. It was obvious they wanted to become designers too, but there were no options for them. They couldn't afford training.
My plan was to buy them both an iMac, and spend an extra year or two teaching them everything I know about graphic design, in hopes that they'd be able to get better jobs.
But then we cancelled the documentary before it even got off the ground. Why? Well, we didn't want to hurt the families. Their neighbors didn't know what they were doing, and if a documentary came out, their secret would be revealed. It wouldn't matter if we portrayed them in a positive light, the film would hurt them—the opposite of what we wanted. I still hoped to teach graphic design, though, so I needed a reason to stay here in the Philippines.
That's how Ferdinand was born.
The same way my life was completely changed when my parents bought me my first computer, I believe graphic design education can completely change the lives of young artists who are stuck in unfavorable situations. And by starting a center, we could help so many more people.
THE ANNOUNCEMENT

Ferdinand Center for the Creative hasn't gotten off the ground yet, but today I'm thrilled to announce we're accepting new student applications.
Are you interested in studying graphic design, but can't afford the expensive art school tuition? Apply to be a student at Ferdinand Center for the Creative. We charge NO FEES to our students.
Or perhaps you know someone else who'd benefit from studying under us. Encourage them to apply!
We haven't yet reached our fundraising goals in order to build our Center, but before we do, we'd like to get to know our future students better. (Also, it helps our fundraising efforts if potential donors can understand just who we'd like to help.)
We also have a few openings for one-on-one training, if you just can't wait.
After completing your student application, we'll give you a call to schedule a personal interview. Don't be nervous, we're excited to meet you!
Some important advice: be completely honest with your answers. Think of your application as a survey, not a test. Give your best answers, but don't worry that any of your answers are going to disqualify you from becoming a student.
So what are you waiting for? Be one of the first to sign up for this life changing opportunity!
Best wishes,
Lester Nelson, Executive Director
---
If you'd like to change a student's life and support them in reaching their dreams, please make a donation today. They can't do it without the generous support of people like you. Thanks.
---
---
Add a Comment